公司简介
Company Introduction
济宁金百特生物机械有限公司是一家快速成长的技术企业。

Qualified as 'National High-Tech Enterprise', JINING SINOBEST BIOLOGICAL MACHINERIES CO.,LTD. has been developing steadily and in a fast pace.

公司以'为科学开发利用天然生物资源提供一流的装备和技术服务,促进人与自然和谐发展'为目标,坚持 '依靠创新增强企业核心竞争力'的创新战略,围绕'连续逆流超声提取'、'动态循环低温浓缩'等自有核心专利技术,不断延伸拓展,重点开发整个生产流程实现全封闭、低温或常温条件下的连续化、自动化、快速化提取生产的成套设备,以适用使用有机溶剂大规模提取生产热敏性物质的需要。设备的推广及应用,必将彻底改变高损耗、低效率、安全隐患大、排放严重的原始作业方式,极大地促进可再生植物资源高效、科学合理的开发利用,推进中药和天然产物产业化和现代化建设的快速发展。

Targeting the goal of 'Providing first-class machineries and technical services for scientific exploitation and utilization of natural biological resources to improve harmonious development between human and nature', persisting on the strategy of 'Enhancing core competitiveness by innovation', SINOBEST has been focusing on inventing and manufacturing complete machineries, which realize continuous and automatic and fast extraction production line under normal temperature and seal condition through the whole process, to meet production of heat sensitive extracts in large industrial scale by organic solvent based on our own core patented technology including 'Continuous Counter-flow Ultrasonic Extraction', 'Low-temperature Evaporating Concentration' etc. As these machineries used widely, the old operation way and practice of high-losses and low-efficiency in the industry of extracting natural products from plants or herbs will surely be discarded, and scientific exploitation and utilization of natural biological resources will be promoted greatly, and development of industrialization and modernization of Traditional Chinese Medicine and Natural Products will be advanced rapidly.

经过几十年的努力耕耘,公司不仅拥有三种型式的连续逆流超声提取机、三种型式的连续逆流提取机、动态循环低温蒸发浓缩器、自动排渣连续过滤成套设备等核心产品,而且通过逐步向用户提供包括工艺路线、工程设计、产品制造等在内的交钥匙工程,已经从一个简单的设备制造商迈入了植物提取生产制备综合方案提供商。几百种植物提取工艺参数的实际试验研究,近百个生产工程的实际设计、建设,丰富的实践经验、高效快速的技术研发创新能力,都保证了公司向用户提供满意的产品和技术服务,公司也不断赢得用户的赞誉,市场的竞争力也不断得到增强。

Through more than ten years of innovation, SINOBEST not only has possessed three types of Continuous Counter-flow Ultrasonic Extraction Machinery, three types of Continuous Counter-flow Extraction Machinery, dynamic low-temperature evaporation concentrator, continuous filter with automatic outlet of cake, as core products, but also has had capabilities of providing customer turn-key project, including specific extraction process parameters, engineering design and equipments manufacturing and installation. It means that SINOBEST has already become a comprehensive proposal provider of plants extraction and production from a simple machinery manufacturer. More than hundreds kinds of plants extraction experiment and test, dozens of industrial scale extraction projects, rich experience and high efficiency of technical innovation abilities, all these guarantee us to provide customer fine products and satisfy technical services. Thus we have gained little by little good words from customer and our market competition has been strengthen more and more.

公司拥有完全独立自主的知识产权,已累计申请国家专利62项(2015底数据),其中11项发明专利,已授权41项。公司独立承担制定了《JB/T 20126-2009超声提取设备 术语和超声性能试验方法》、《JB/T 20127-2009 管道式连续逆流超声提取机》二项国家行业标准。

SINOBEST owns entirely independent intellectual property rights, and having applied for 62 patents in total including 11 invention patents, and 41 patents have been authorized till the end of 2015. SINOBEST was authorized to draft independently two pieces of National Industrial Standard: "JB/T 20126-2009 Ultrasonic Extraction Machinery, Terms and Test Method for Ultrasonic Performances", "JB/T 20127-2009 Pipeline Continuous Counter-flow Ultrasonic Extraction Machinery", which were approved by China Industrial and Information Ministry on the date of 17th November, 2009.

公司先后取得了D级压力容器设计及生产制造许可证,GC3压力管道安装许可证,安全生产标准化二级企业证书,欧盟CE证书,通过了CQC(中国质量认证中心)CCC认证,依据GB/T19001-2008、GB/T24001-2004、GB/T 28001-2001业已建立了产品质量、环境、职业健康安全等管理体系,并通过方圆认证集团的认证,推行实施了8S现场管理。配备了Solid edge ST4三维设计软件和计算机设计工作站,推行了PLM、ERP、OA等产品生命周期、企业资源计划、协同办公平台等计算机信息化管理系统,通过持续不断地提升公司整体管理水平,保障了向用户提供满意的产品和技术服务。

SINOBEST has been, one after another, grant Design License and Manufacturing License for Pressure Vessel of D-grade, Installation License for Pressure Pipe of GC2-grade, and qualified Certificate of 2nd-grade Enterprise for Safety Production Standardization, Certificate of CE, Certificate of CCC for Electrical Control Cabinet by CHINA QUALITY CERTIFICATION CENTRE, Certificate of Quality Management System in accordance with GB/T19001-2008 (ISO9001:2008 Standard), Certificate of Environment Management System with GB/T24001-2004 (ISO14001:2004 Standard), Certificate of Occupation Health and Safety Management System with GB/T28001-2001 (ISO18001:1999 Standard). SINOBEST has been continuously improving overall management systems by implementing software, such as PLM, ERP, OA, and technological methods by importing Solid edge ST4 and Dell computer design workstation, to guarantee to provide fine products and satisfied technical services to customers.

公司位于山东省济宁市高新区山博路,注册资本1200万元。截止2014年底,公司总资产7000多万元,员工120多名。

SINOBEST is located in Shanbo Rd., High-Tech District, Jining city, Shandong Province, with registered capital of 12 million RMB. At the end of 2014, the total assets was more than 70 million RMB, the total number of employees was more than 120.

公司下设营销部、生产制造部、技术部、工程部、质量管理部、财务部、后勤部保障部、研究中心等七部一中心,其中生产制造部下辖机械加工车间和电气装配车间。

SINOBEST has seven departments and one research center, i.e. Marketing Department, Manufacturing Department, Technology Department, Engineering Department, Quality Management Department, Financial Department, Rear-Service and Security Department and Natural Products Extraction Research Center. Under Manufacturing Department there are Mechanical Processing Division and Electricity Assembly Division.

公司占地面积60.5亩,规划总建筑面积26,000平方米,其中:办公面积1,000 m2,三栋铆焊车间合计13,000多m2 (1#、2#、4#厂房),一栋下料及机加工车间(3#厂房)3300 m2,一栋打磨抛光车间(5#厂房)860 m2,仓库合计600多m2,一、二级焊材库18 m2,研究中心400 m2,焊接试验场地140多 m2,压力试验专用场地30 m2。公司主要加工设备有:自动焊接机、数控水切割机、车床、铣床、刨床,剪扳机、折弯机、卷扳机等。

SINOBEST covers an land area of 40,300 m2, with total construction area of 26,000 m2. The construction area includes 1,000 m2 Office, 8000 m2 three workshops for Fitting and Welding Section (#1, #2, #4 workshops) , 3300 m2 Material Cutting and Processing Section (#3 workshop), 860 m2 Polishing Section (#5 workshop), more than 600 m2 Warehouse, 18 m2 Storage for welding materials of 1st& 2nd grade, 400 m2 Research Center, 140 m2 Welding Test and 30 m2 Pressure Vessel Test. 20 m2X-ray Inspection. The key equipments used in mechanical processing are Automatic welder, CNC water-jet cutting machine, Lathe, Milling machine, Plate shearer, Bending machine and Rolling machine etc.

济宁享有'孔孟之乡、礼仪之邦'的美誉,在这块孕育中华文明的土地上,公司将一如既往地秉承'将金百特建设成为受社会尊敬、员工感到自豪的企业!'的宗旨,以积极的态度,饱满的热情,诚实做人,精益做事,为促进中药和天然产物现代化的建设,为人类的文明发展与进步做出贡献。

jining City is known as "Hometown of Confucius and Mencius, Country of humility and friendship".On this land where is regarded as birth place of Chinese civilization, we will do our best, with positive attitude and enthusiasm, to make contributions to the development and progress of human civilization by insisting permanently on belief of 'Constructing SINOBEST to be an enterprise not only be respected by society but also be proud by our own staff'.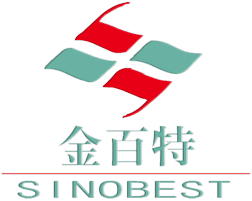 Since 1999